Before You leave
We hope you liked our webpage!

If you ever have a chance to explore the world - go for it.
You will not regret it!

Happy to be back home! What a great journey it was!!
<![if ! IE]> <![endif]> <![if IE]> <![endif]>
Nautical miles over ground
Number of countries visited
After exploring Africa in 2010 and the Americas in 2012, it became obvious that Asia still has to be traveled through. Even though all of us visited it before, there were places we have not seen yet.
There are the early Christian culture in Georgia, one of the oldest civilization in Armenia, Iran with the old Persian Empire, all the –stans where Genghis Khan used to roam, the mystical Himalayan Kingdoms, Myanmar's Buddhist culture, the islands of Sri Lanka and Maldives in the Indian Ocean, mystical Arabia and Jordan, Israel and Lebanon with century old histories.

After the great experience we made with the PC-12 during our TransAmerica trip, we are happy to use the same plane again. It is reliable, comfortable and perfect for this trip. Simply the most sophisticated single engine plane there is.

With this website we would like to keep our friends informed about our journey, our impressions and of course you will find again a lot of pictures. Like before, we think Web access in some places will not always be easy. So please be patient when we are not always up-to-date.

Please feel free to leave your comments on the last page. We hope you will enjoy our site as much as we enjoy our journey.

Rainer, Tom, Urs

Here you can track our position:
GOAL
Explore Asia on a single engine plane with friends
TIME
9th May - 20th June 2014
L
ENGTH OF JOURNEY
> 15'000 nautical miles
PLANE
PC 12 NG
CREW
Rainer-Marc, Tom, Urs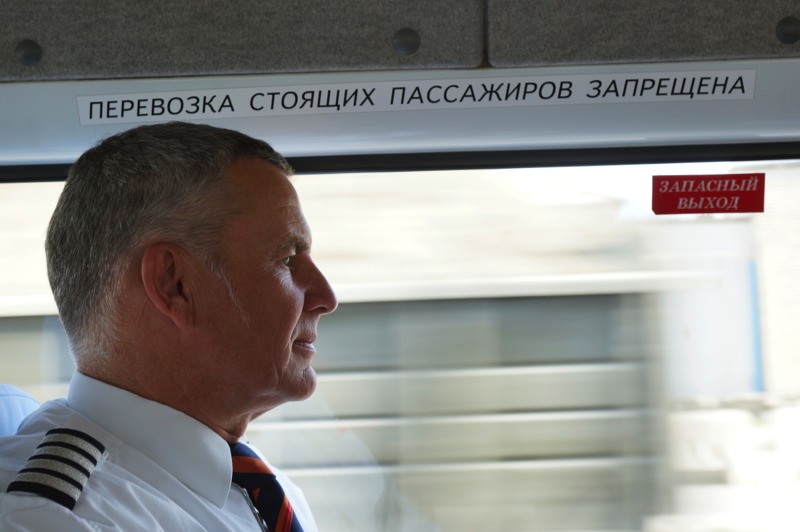 TOM HARTMANN, SENIOR CAPTAIN AND CHIEF PILOT, ETC.
Tom is a professional pilot. He is the key guy getting us in the air and keeping us on course. Tom is responsible for the flight logistics like landing/take off permits, makes sure we will get fuel, have all the necessary papers, maps, etc.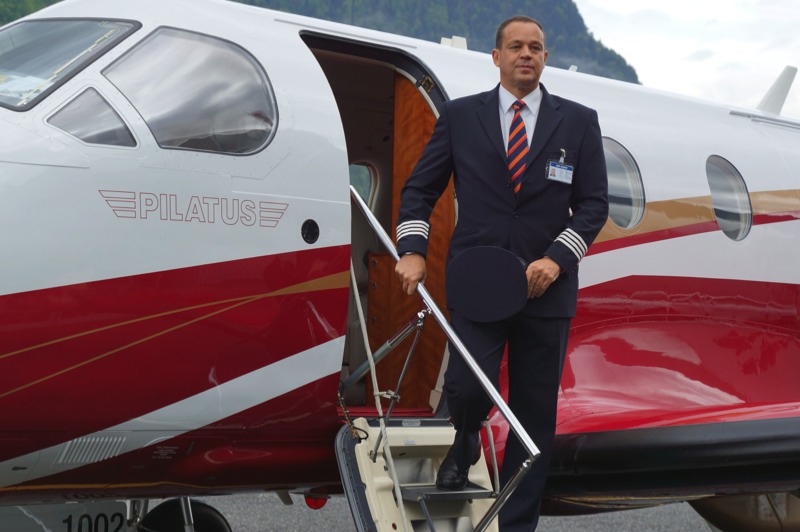 RAINER-MARC FREY, CAPTAIN
Rainer is the second pilot and flies the aircraft most of the time. He is also taking pictures that will be published on this site.
URS SPOERRI, GANGHO
Urs is responsible for planning the route of this adventure. He is also the official tour guide, acts as photographer, web-master and makes sure the pilots don't get lost.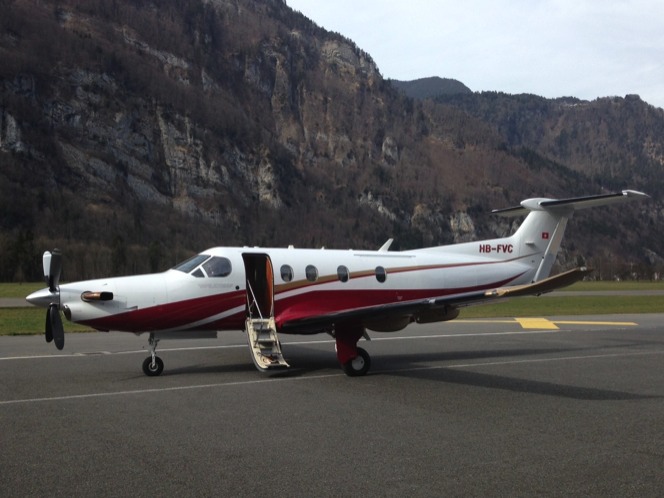 THE PLANE, PC-12 NG
This aircraft is powered by a Pratt & Whitney 6A-67P Turboprop and has the capacity for two pilots and 8 passengers. The max cruise speed is 280 ktas, max range 1'560 nm and max operating altitude is 30'000 ft.